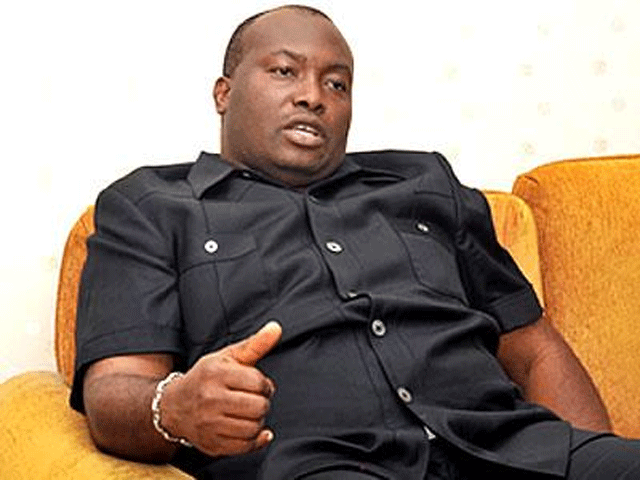 A governorship aspirant and philanthropist, Dr Ifeanyi Ubah Friday finally pitched his political tent with the Labour Party for the 2014 governorship polls in Anambra state.
To ensure that due process was followed in his registration as a member of the party, Ubah went to his Obiokpuno, Otolo Nnewi ward where the chairman of the ward, Mr Amobi Nkerimonye registered him while the secretary of the ward, Mr Emeka Adirika issued him with the LP membership card.

Speaking at the state secretariat of the party after performing the same ceremony at Nnewi North Local Government chapter of the party, Ubah stated," I thank you all my brothers. Today, I want to tell you that I have joined the Labour Party. I came into Labour Party so that we can join hands to reform Anambra state".

Ubah said he decided to join LP after due consultations with the churches, family, elders and stakeholders in the state who endorsed his choice for the party.
" I have made consultations before deciding to join Labour Party. After the consultations, I came to the conclusion that the only party that has human beings as their symbols was only LP while others were represented by inanimate objects".

He said his campaign organization and the members of LP would hold 14 days prayer to ask God for forgiveness that the people of Anambra had allowed a party with a cock symbol to govern the state.
Earlier, the state chairman of the party, Mr Samuel Orargbulam thanked Ubah for joining the party, saying that they had been praying for a credible, suitable, qualified and acceptable aspirant like him to join the party.

He said that with such aspirant like Ubah, the party would sweep the governorship polls come 2014 and make sure that the state was given its proper place in the country that would come from his development projects.