Selena Gomez Plans to ' Enjoy ' Her 21st Birthday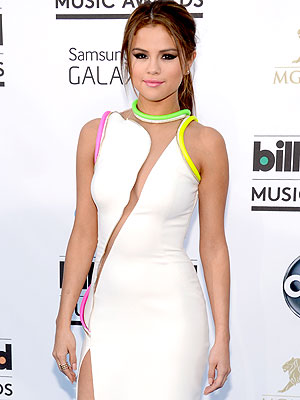 It's her 21st birthday and she can drink if she wants to!
Turning the monumental age on July 22,
Selena Gomez
laughed when
ET Canada
asked if she'll be sipping on any libations during her celebration, with her saying simply, "I'm going to enjoy being 21, absolutely, of course."
Of her plans, Gomez says, "I am going to have a party. ... My family from Texas, my friends [and] my cousins are flying in. I will have some of my best friends in L.A."
But according to the "Come and Get It" singer, age is nothing but a number.
Stay in the know about Selena Gomez
by subscribing now.
"I feel like sometimes I am 15 in my heart," she says. "You know, sometimes I just go in waves of being a child and being an adult. It's awkward, I am growing up. I am just trying to figure out who I am."
Looking back on the last 21 years, Gomez, who appears to be
back together
with
off-and-on beau
Justin Bieber
, is perfectly fine with the way her life has played out thus far.
"Everyone goes through things, the bad and the good, and at the end of the day, I don't regret anything," she says. "It makes me who I am."
Part of that includes dealing with everything in the public eye. The former Disney starlet accepts that all of her actions are scrutinized because, without it, "I wouldn't get to do what I love.